NEW! Dual XL Hutches
• For Paired Calf Housing
Another Industry First! Available in Deluxe or Rancher Styles. An affordable option for paired housing with ultimate ventilation control.
Rancher Hutches
• SSL • SL • EXL Sizes
Add extra living space with exterior fencing. Choose from a variety of feeding placements and accessories.
Deluxe Hutches
SL • EXL Sizes
All hutches come with ready to use bottom airflow vents, adjustable roof vent, and 3-in-1 rear door.
Flex Hutches
• 2-Calf Flex Hutch • 3-Calf Flex Hutch
Adjustable, hinged Flex-Roof Cover™ opens with one easy movement and Rear Doors can be open or closed for ventilation versatility.
NEW! Supreme Buddy Hutch
The Supreme Buddy Hutch has a removable center panel and a multi-position weather cover for added protection.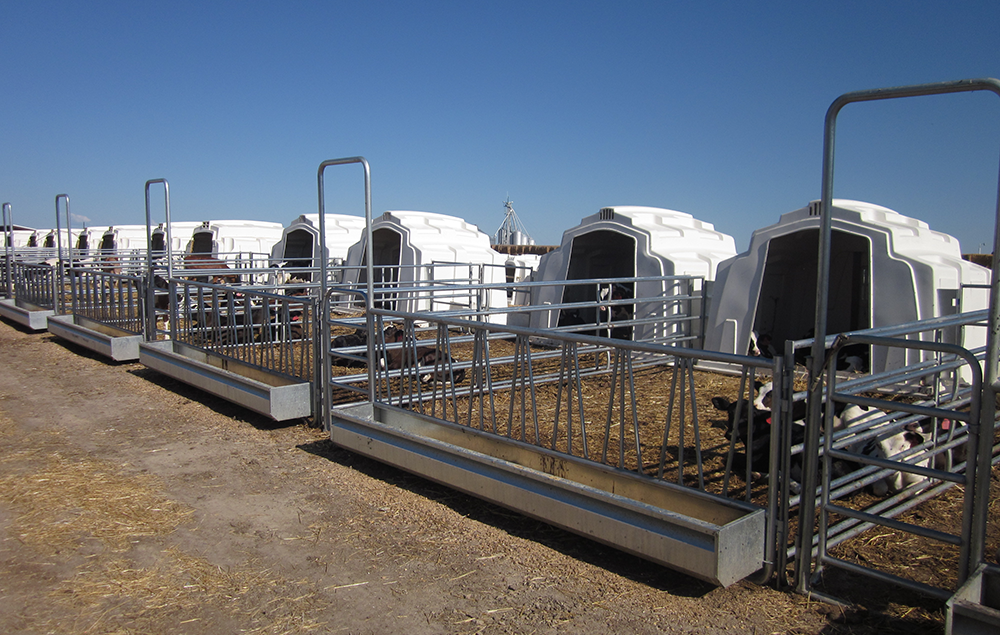 Group Hutch
Group Hutches are designed to ease the transition from individual to group housing, and to make it easier for your crew to provide the best care.